Featured in The Telegraph, Wednesday 12 November 2014
Comments Off on Featured in The Telegraph, Wednesday 12 November 2014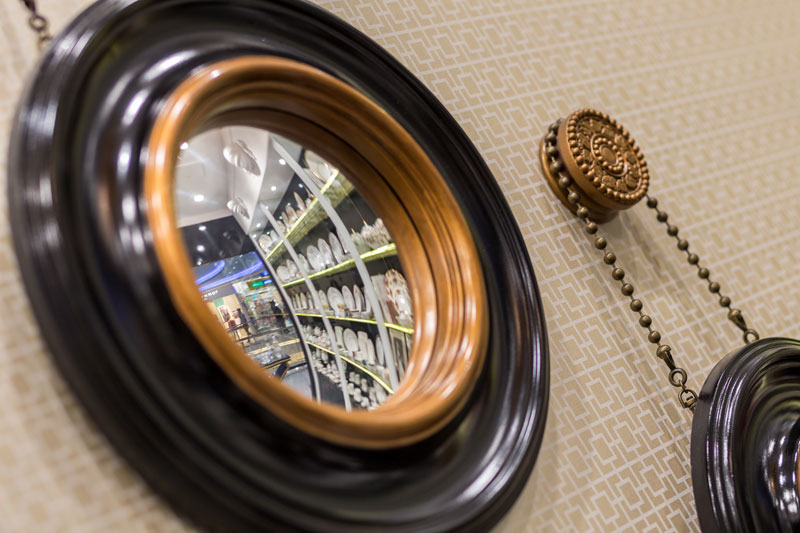 Pitter-Platter launches 2nd flagship store at Kolkata's Quest mall
Pitter-Platter, the high-end crockery store conceived by Jyoti Goenka, found a new destination on the 3rd floor of Quest Mall, Kolkata. Spread over an area of 300 sq. ft,. this store especially houses top-end brands like Wedgwood, Royal albert, Noritake, Gray rose and Nachtmaan to name a few. Designed by Interior Designer Pooja Bihani, the store has got an European look and feel which has been conceived by the owner. The whole decor has been completed in one and a half months.
"Located centrally this luxury mall defines in true sense the kind of merchandise that we are offering. Here we are getting a variety of clients who are visiting the mall and our prime message is to convey that we are a multi-brand outlet having a great range of tableware solution for any purpose. We are aiming to procure many more high-end brands from different parts of the world and we are very getting an overwhelming response so far," shares Jyoti Goenka – owner of Pitter-Platter.
Pooja Bihani, Proprietor, Spaces and Design, shares with us her experience of designing the outlet at Quest, "For Pitter-Platter as this is a very high-end crockery store we carved out a niche design for them so that each piece of merchandise gets highlighted in its own way. The use of the colours like black, white and golden adds to that old world charm, luxury and the elegance which is required for this type of store. The black & white diagonal flooring, the chandelier at the ceiling all has been meticulously planned and intricately positioned to exude a grand look and feel of the bygone era. In terms of creating an identity for the brand we have tried to display the merchandise in a very artistic manner which is going to attract any customer and even one who is passing by will stand for a minute to understand what Pitter-Platter is!"
"In terms of expansion we are looking at opening more stores in metros like Mumbai, Chennai, Bangalore and even the B Towns which have got immense potential. We are opening another store near City Centre Salt Lake next month with which the number will go up to three stores in Kolkata. We are also looking at giving franchisee model and in this FY we will open four more stores in different parts of India," signs off Jyoti.
Share post: