Inside Outside – April 2019
Comments Off on Inside Outside – April 2019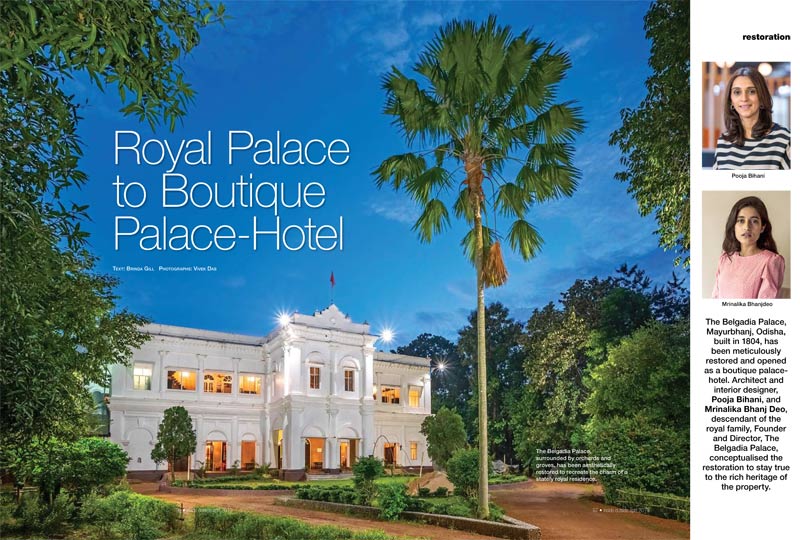 Pooja Bihani: The primary aim was not to
infuse a concept into the palace but to restore its own beauty from end to end. We began with research on the lifestyle of the royal family, the materials used in that era and the techniques and practices followed. We also researched modern materials that would give us the look of
the past but the functionality of the present day. We started with these basics and joy in our hearts to bring back Belgadia Palace back to
its glory! What did the restoration process involve?
Pooja Bihani: The restoration process involved working on the architecture, interiors and landscaping keeping in mind the original ethos of the palace. The shell of the palace was kept intact, but spaces were opened up and redesigned to accommodate luxury suites, conference spaces, an extended library, a billiards and theater room, an extended dining table, a rooftop for performances, a gym, a spa, a museum and a few additional verandahs for a multifaceted curated experiential heritage stay.
…
Share post: